3 Days of the Condor, 1975
Robert Redford
Directed by Sidney Pollack, screenplay Lorenzo Semple, Jr., and David Reyfiel.
Robert Redford stars in 3 Days of Condor - a movie with a classic case of 1970s paranoia about a government with too many secrets, and the functionaries within intelligence agencies who follow orders too readily (and farm-out hit man work to killer tradesmen, played with ironic and humorous panache by Max Von Sydow).
Redford is a low-level CIA analyst named Joe Turner who routinely reads foreign magazines and books, writes reports on the contents, and generally pursues a mundane office jockey existence at the "American Literary Historical Society" (which is the CIA cover office in New York City). One rainy day he sneaks out of the well-protected brownstone building to pick up some lunch. When he returns, he discovers the entire building has been massacred by a group of gunmen.
Turner (Redford) flees for his life. He calls up the main CIA office in Washington, DC that oversees the ALHS, and asks what to do. The leader there (Cliff Robertson) arranges a meeting so that the frightened Joe Turner can be brought into safety at a secure CIA facility, but at the meeting another gunman appears and with bullets flying, Turner runs for his life again.
Redford's Joe Turner is confused by all the killing, not realizing it was one of his routine analyst reports on an obscure publication that brought out all the secret killers in (and out) of the CIA. As he scrambles through layers of CIA bureaucracy trying to find which side he is on, he discovers he may not actually have one.
Amazon streaming: Three Days of the Condor 1975
---
---
AMAZON: 3 Days of the Condor/ All the Presidents Men - Blu-ray
---
---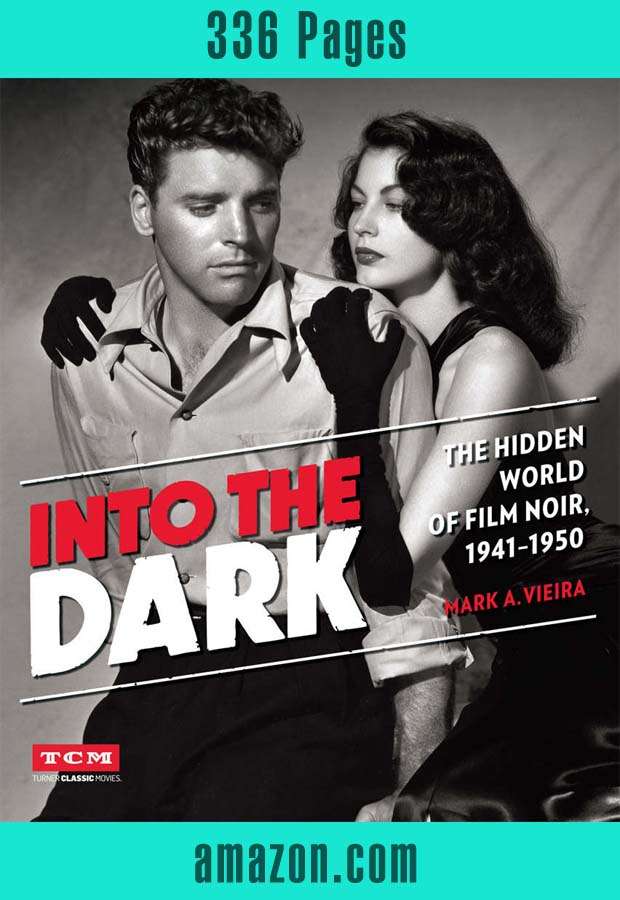 Into the Dark - The Hidden World of Film Noir 1941-1950 -amazon.com
---
Original Page January 16, 2015 | Updated September 2020
---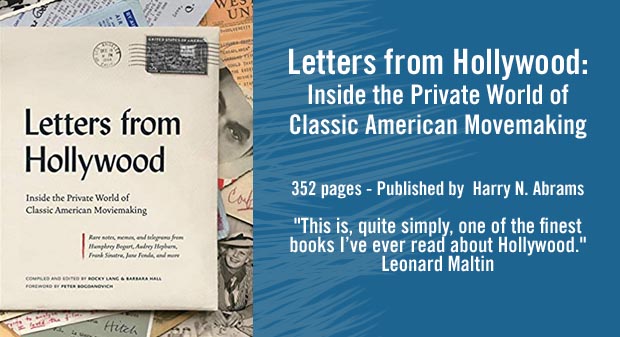 Letters from Hollywood: Inside the Private World of Classic American Movemaking
352 pages - Published by Harry N. Abrams
"This is, quite simply, one of the finest books I've ever read about Hollywood." Leonard Maltin
Reproduces in full color scores of entertaining and insightful pieces of correspondence from some of the most notable and talented film industry names of all time—from the silent era to the golden age, and up through the pre-email days of the 1970s. Annotated by the authors to provide backstories and further context. Greta Garbo, Alfred Hitchcock, Humphrey Bogart, Frank Sinatra, Katharine Hepburn, Marlon Brando, Elia Kazan, Cary Grant, Francis Ford Coppola, Tom Hanks, and Jane Fonda.
Letters from Hollywood: Inside the Private World of Classic American Movemaking
---
What's Recent
---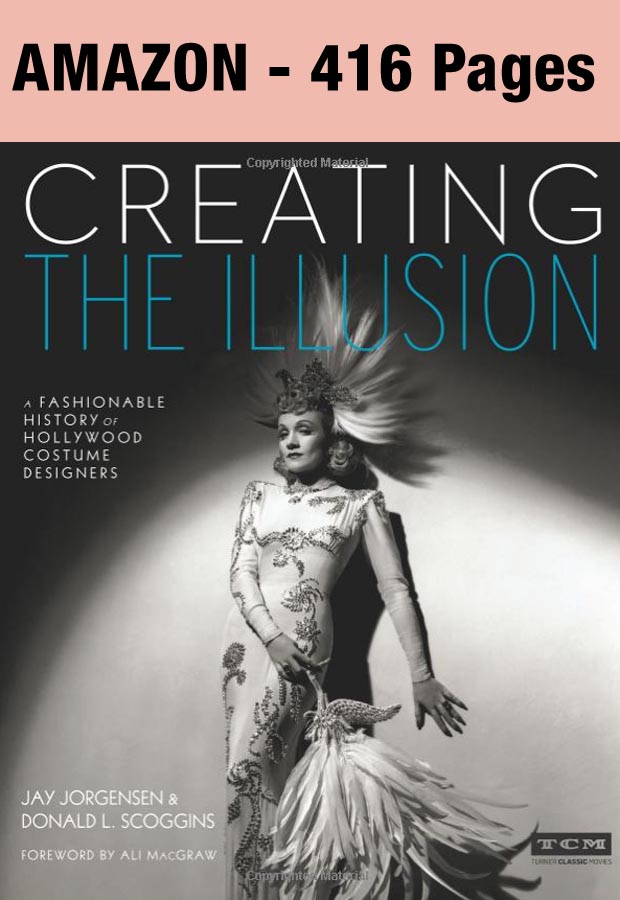 Creating the Illusion: A Fashionable History of Hollywood Costume Designers (Turner Classic Movies) - Amazon
---