Classic Movie Resources
Byrd Theater
The 1928 Film Theater in Richmond Virginia, Carytown
New Beverly Theater
Historic Beverly Cinema - Hollywood theater in downtown Hollywood
Mount Pony Theater
The Mount Pony Culpeper Virginia Movie Theater is where an archive of classic cinema is kept near Washington DC at a re-used nuclear attack bomb shelter from the Cold War years. The theater picks up from the Mary Pickford Theater that was at the Library of Congress in downtown Washington DC.
Internet Resources on Old Movies
The internet is a calvacade of images and written material on 'old' movies. Some of the best locations are:
Doc Macro a repository of classic film stills, promo materials, even MP3s. A deep archive of photography and more.
Greenbriar Picture Show - John McElwee talks about films both old and new, and does it in an engaging style with a plethora of stills, newspaper ads, and all sort of interesting detritus about the films and movie stars he praises, kids, and ponders. And, if you want someone to kick the gas out of a new, big modern film, he seems to do it with panache.
David Paris Vintage Stars A lot of actresses and their glamour shots
Silent Film Stars Tumblr - Tumblr account concentrated on silent era actors
FrockFlick - Discussions of movie costuming - often includes classic film
Sources for Classic Film on disc:
---
Original Page January 2019 | Update Sept 2020
---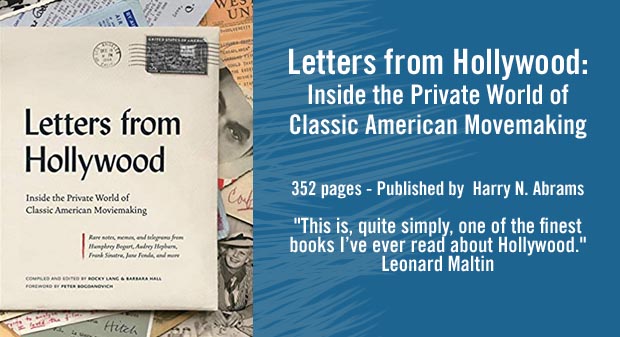 Letters from Hollywood: Inside the Private World of Classic American Movemaking
352 pages - Published by Harry N. Abrams
"This is, quite simply, one of the finest books I've ever read about Hollywood." Leonard Maltin
Reproduces in full color scores of entertaining and insightful pieces of correspondence from some of the most notable and talented film industry names of all time—from the silent era to the golden age, and up through the pre-email days of the 1970s. Annotated by the authors to provide backstories and further context. Greta Garbo, Alfred Hitchcock, Humphrey Bogart, Frank Sinatra, Katharine Hepburn, Marlon Brando, Elia Kazan, Cary Grant, Francis Ford Coppola, Tom Hanks, and Jane Fonda.
Letters from Hollywood: Inside the Private World of Classic American Movemaking
---
What's Recent
---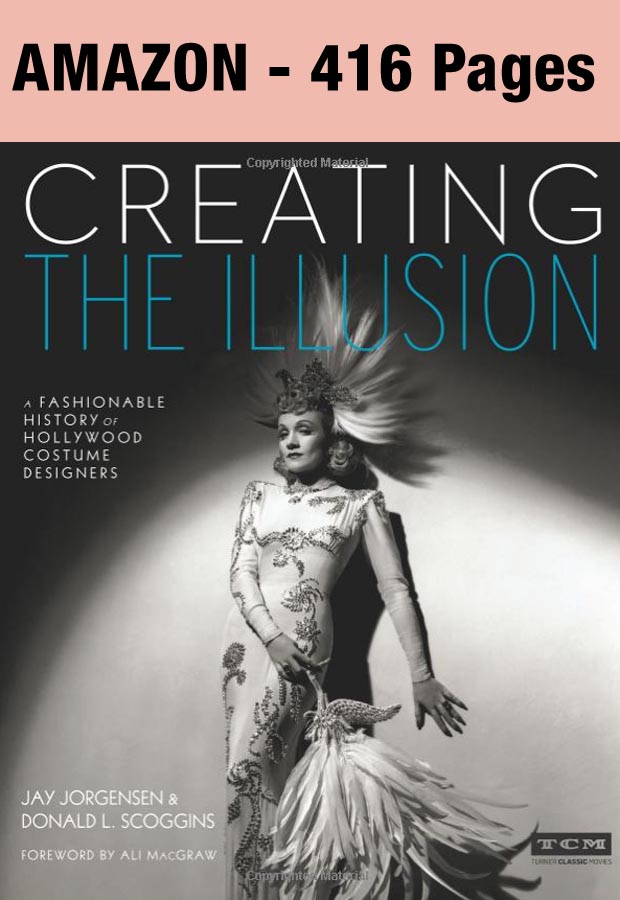 Creating the Illusion: A Fashionable History of Hollywood Costume Designers (Turner Classic Movies) - Amazon
---