Ernest Saves Christmas - 1988
Ernest Saves Christmas - Released Nov 11, 1988. Directed by John R. Cherry III
"Saving Christmas" usually means saving Santa Clause, and that's what Jim Varney (as Ernest P. Worrell) must do in this holiday movie which has the unusual Christmas movie locale of Orlando, Florida.
Taxi driver Ernest overcomes many obstacles and must use multiple disguises to get Santa Clause (Douglas Seale) in contact with a laid-off children's TV show host named Joe Carruthers (Oliver Clark) who is the man Santa has picked out to replace him so that he can retire. Unfortunately, Carruther's doesn't want the job, he's being pushed into a starring role in a low-budget horror film by his greedy agent. Meanwhile, cynical teen runaway Harmony (Noelle Parker) is starting to wonder about the funny, odd old man that her friend Ernest is looking after...
Though there are elves, a sleigh, reindeer, and eventually snow, Varney is the main special effect in Ernest Saves Christmas, mugging at the camera and breaking off from some scenes to make direct comments to the audience (some of it in oblique commentary form: "Hollywood wants poison!" bellows Ernest at the camera while impersonating a deranged Florida reptile wrangler). There's very little pretension to this Christmas comedy, and the working class attitude of the script is jammed with cultural references and broad slapstick, all tied together by the energetic Jim Varney.
Varney slips out of the starring role of Ernest the cabbie at times into Ernest the guide for the film, making wry comments about what's happening or will be happening, a unique form of feature film comedy that is slightly reminiscent of Ferris Bueller's Day Off.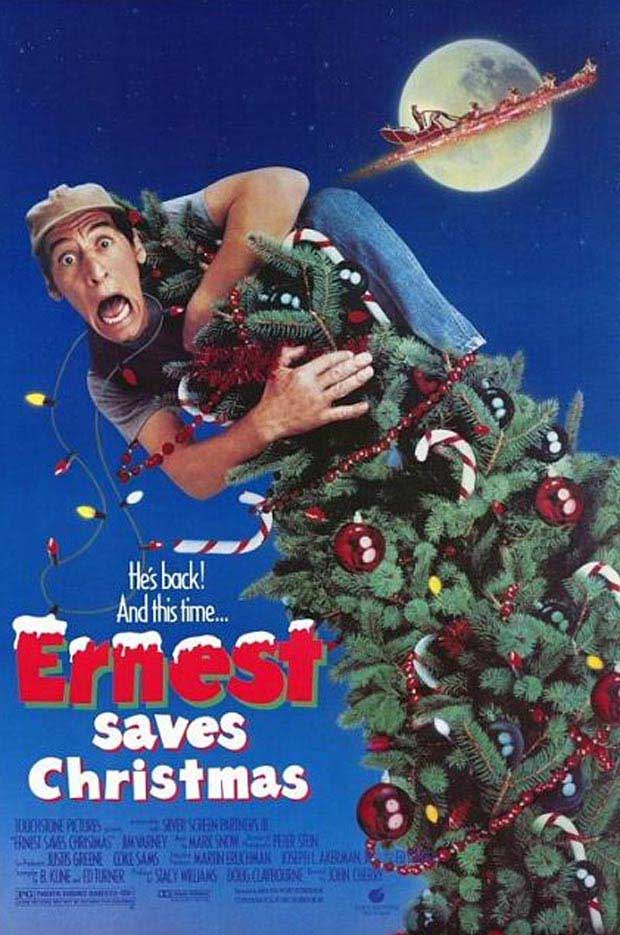 ---
---
What's Recent
---
---
---
Original Page December 2016