Cleopatra - 1963
Cleopatra - Released July 31, 1963. Directed by Joseph L. Mankiewicz (with uncredited work from Rouben Mamoulian and Darryl F. Zanuck)
Cleopatra Wardrobe and Hair - Elizabeth Taylor
Elizabeth Taylor and Richard Burton are the soap opera in the middle of the "most expensive film of all time" in which Twentieth Century Fox went to the edge of bankruptcy* while financing this historical drama (which, for some, contains enough similarities with the 1934 DeMille-Colbert film to be considered an ersatz-remake).
The original idea for the movie at Fox was a $2 million dollar mini-epic to be released in 1960, with Joan Collins in the lead. But something like a fever hit the executives at Fox when they saw a way to get Elizabeth Taylor onboard and to expand the scope of the film to a larger scale based upon preliminary art direction work showing huge movie set designs (this fever started with Spyros Skouras. He played an important role throughout, and a "defense" of his involvement is published as The Cleopatra Files: Selected Documents from the Spyros P. Skouras Archive - Amazon
).
Beginning from February 1959 when the art concepts were shown to the Fox executives, until the final release of the movie in 1963, the production was on a rollercoaster of continually changing expectations for all involved. The casting was assembled and collapsed, with Peter Finch and Stephen Boyd coming in and going back out, the director Rouben Mamoulian shooting ten minutes of footage in England then quitting, and Taylor going through two serious illnesses, one nearly killing her and leaving a tracheotomy scar on her neck.
During a six-month hiatus while the whole production was shifted to Rome and Taylor was recuperating, Rex Harrison and Richard Burton came on as Caesar and Antony, and Mankiewicz was made director (he was suggested by Taylor, who had directed her in Suddenly, Last Summer, 1959. Taylor also suggested George Stevens. These 'suggestions' were also part of her contract, since she had director-approval).
Mankiewicz didn't like the (incomplete) script Mamoulian had been shooting from, and threw it out, starting over with his own character concepts**. But during the whole production a final script was never finalized and Mankiewicz himself wrote out 328 pages of script, and shot much of it in a frenzy to move the film forward to completion (Mankiewicz is quoted as saying about Cleopatra "conceived in a state of emergency, shot in confusion, and wound up in blind panic.")
Meanwhile, a lack of production planning and control meant gigantic sets were built and extras hired for the epic scenes, only for all to sit unused for weeks (and on payroll) at a time while Mankiewicz, in a state of exhaustion, daily shot his way through script pages he was writing nightly and discarding later, trying to find a way to sew the whole story together in a coherent way.
Added to this chaos was the gossip-press obsession with the Taylor-Burton romance which started off with the two actors actively disliking and insulting each other, and ending with the pair in love and their pre-Cleopatra marriages to other people wrecked.
The costs of the film put Fox into serious economic troubles which sucked the money out of their other productions that they were trying to get out to theatres. Taylor got the previously unheard-of price tag of $1 million for her services, but there were so many added-on expenses and costs to her employment her fees eventually rose to $7 million*** for her work on Cleopatra. In fact, she had already earned $2 million before the production was moved from Shepperton Studios to Rome.
When released, the critical response was generally negative (Taylor is quoted as saying it was "too vulgar"), though many did praise the sharp dialogue and the sheer spectacle of the film itself (79 sets were built in Italy for the film). Multiple versions of the movie bounced around in theaters, television (where Cleopatra finally turned a profit in 1966 when aired by ABC which paid $5 million) and in worldwide markets.
There are many versions of Cleopatra, some of these are listed below:
8-1/2-hour black and white work print made by Mankiewicz. Mankiewicz original conception was to make two films: one as Caesar and Cleopatra, the second one Antony and Cleopatra. Fox squashed this as it was too unusual a concept for a general audiences film in 1963, and because it meant waiting to get out the second film which featured Burton and Taylor together, the source of so much worldwide publicity. There are legendary tales that copies of this 8-1/2-hour work print exist in collectors files.
5-hour 15 minute color work-print cut by Mankiewicz. This is probably what was shown to Zanuck in October 1962 which caused Fox to then fire Mankiewicz (he was eventually rehired to shoot 49 pages of new material to patch together the story in Cleopatra). They abhorred the idea of trying to get a 5-1/2-hour Cleopatra into theatres. Darryl F. Zanuck worked his way through this footage to make a single cut of the film for the 1963 premiere .
The June 12, 1963 NYC Premiere version - 4-hour and 6 minutes
The June 12 version was then cut down to 3-hour and 44 minutes
General theatre release version in 1963 was 3-hour - 12-minutes
192 minute VHS version March 15, 1995
248 minute VHS "Special Edition" 2001 version
246 minute DVD February 7, 2006
TV broadcast versions of 192 min  and 233 min  
Blu-Ray 50th Anniversary version - 4 Hour-8-minutes. The Blu-ray version is also a restored version of the film. Effort was made to collect together the various versions to try and recreate Mankiewicz 1963 premier cut. During the recovery work on the footage, technicians discovered to their horror that Fox executives in 1979 had apparently consigned the left over Cleopatra footage to the trash in an effort to clean up storage space. Cleopatra 50th Anniversary Blu-ray - Amazon
*The usual reported number on the eventual production money spent on making Cleopatra is $44 million. Some claim a higher number based on added-in marketing costs, pushing the estimate toward $60 million. In modern terms, this would probably equal a production cost of over $750 million dollars for a 2016 feature film, or perhaps even more. It is nearly impossible to equivocate the costs because of factors effecting the total that go well beyond just calculating inflation between 1963 to 2016.

**Ultimately Cleopatra had a large number of writers attached officially and unofficially used others without credit. One list includes the following : Joseph L. Mankiewicz, Ranald MacDougall, Sidney Buchman, Ben Hecht, Carlo Maria Franzero and material drawn from historical works by Plutarch, Suetonius, and Appian.

***Incidentally, the film was shot using the Todd-AO 70mm format, a technology owned by Taylor as she was the widow of Mike Todd, the film producer who came up with the idea of a high-resolution widescreen film method, in conjunction with the American Optical Company, in 1953.
---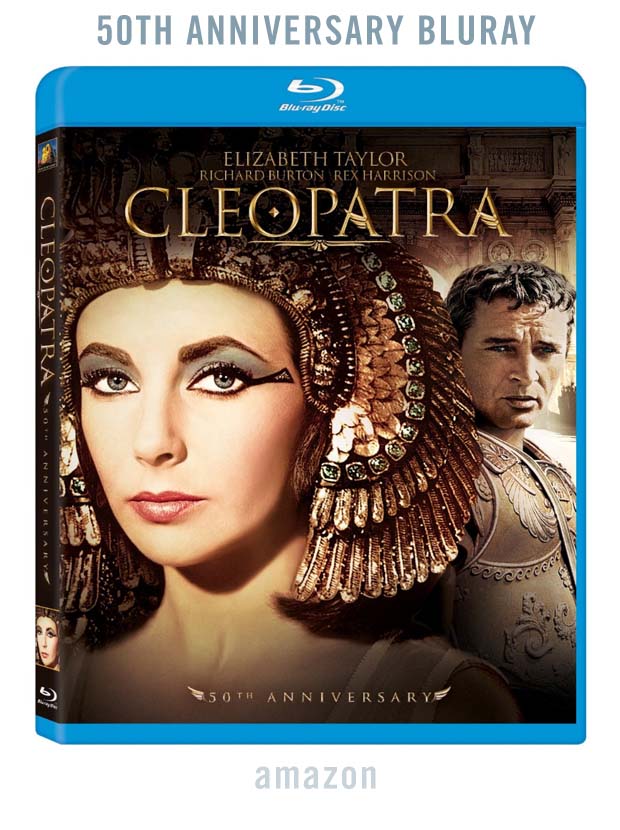 Amazon: Cleopatra [Blu-ray] 50th Anniversary
---
Original Page April 4, 2016 | Updated Dec 2017
---
Starring Miss Barbara Stanwyck [Illustrated with 310 Photographs] - amazon.com
---
Sophia Loren: A Life in Pictures - 192 Pages - Amazon.com
---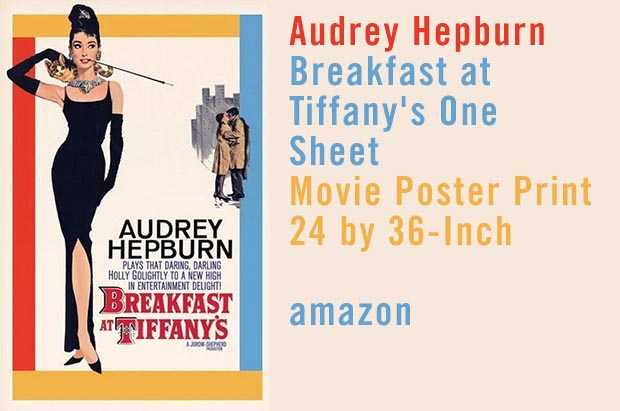 ---
What's Recent
---
Discovering Jean Harlow - Online Documentary
---

Best. Movie. Year. Ever.
How 1999 Blew Up the Big Screen - Fight Club. The Matrix. Office Space. Election. The Blair Witch Project. The Sixth Sense. Being John Malkovich. Star Wars: The Phantom Menace. American Beauty. The Virgin Suicides. Boys Don't Cry. The Best Man. Three Kings. Magnolia. - 416 pages - AMAZON 2019
---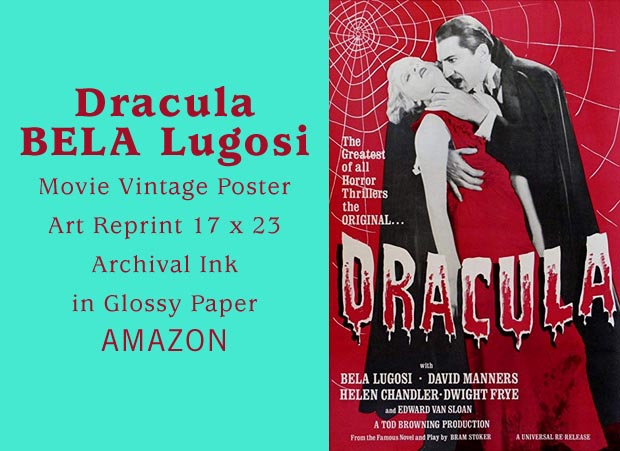 DROB Collectibles Dracula BELA Lugosi Movie Vintage Poster Art Reprint 17 x 23 Archival Ink in Glossy Paper VMP07
---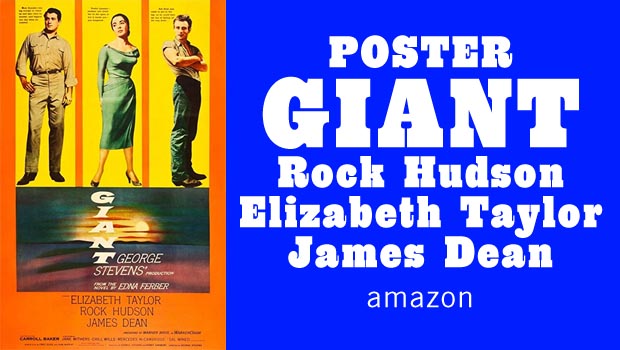 Posterazzi Giant Rock Hudson Elizabeth Taylor James Dean 1956 Movie Masterprint Poster Print (11 x 17)
---
Universal Classic Monsters Collection - Box Set Bluray - AMAZON