The Creature from the Black Lagoon - 1954
Classic Universal monster film notable for the "gill-man" Creature and for Julie Adams. She is along for the trip on a scientific expedition when the denizen of a dark lagoon in the Amazon fixes his attentions upon her. It is a love that is never meant to be.
---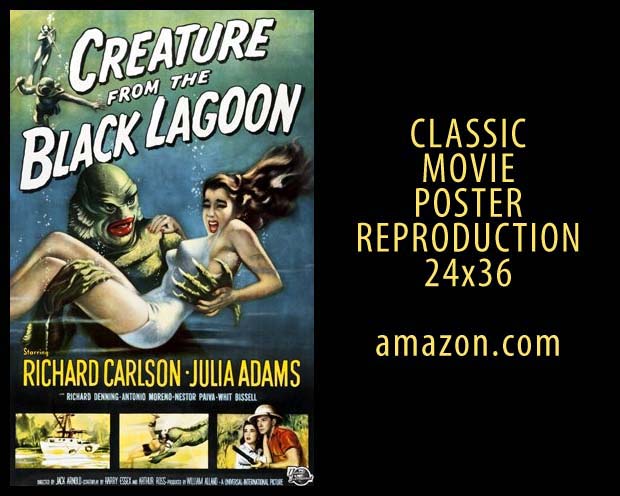 Classic CREATURE FROM THE BLACK LAGOON movie poster richard CARLSON 24X36
---
More Jaws vs the Creature from the Black Lagoon
---
Original Page May 2016 | Updated Dec 21, 2016
---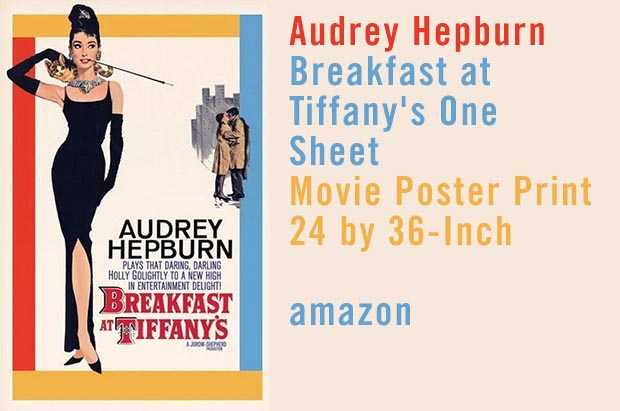 ---
What's Recent
---
Discovering Jean Harlow - Online Documentary
---

Best. Movie. Year. Ever.
How 1999 Blew Up the Big Screen - Fight Club. The Matrix. Office Space. Election. The Blair Witch Project. The Sixth Sense. Being John Malkovich. Star Wars: The Phantom Menace. American Beauty. The Virgin Suicides. Boys Don't Cry. The Best Man. Three Kings. Magnolia. - 416 pages - AMAZON 2019
---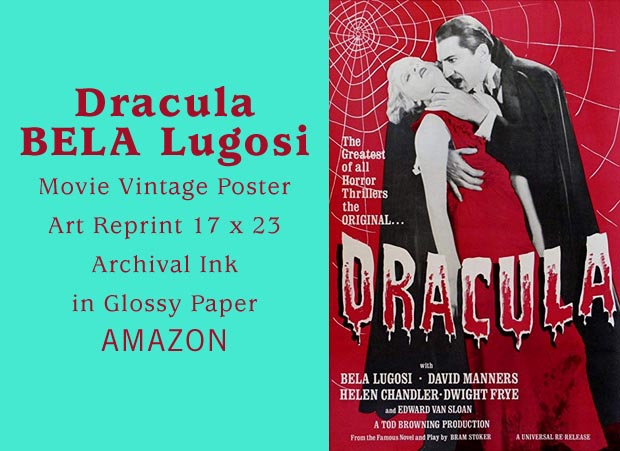 DROB Collectibles Dracula BELA Lugosi Movie Vintage Poster Art Reprint 17 x 23 Archival Ink in Glossy Paper VMP07
---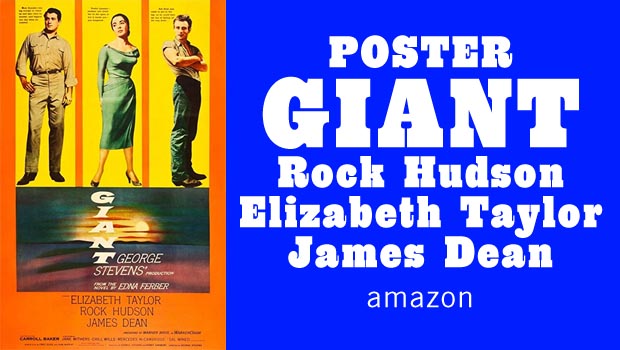 Posterazzi Giant Rock Hudson Elizabeth Taylor James Dean 1956 Movie Masterprint Poster Print (11 x 17)
---
Universal Classic Monsters Collection - Box Set Bluray - AMAZON