Heaven Knows, Mr Allison
Heaven Knows, Mr Allison - Released March 13, 1957. Directed by John Huston.
Mitchum is a hard-bitten U.S. marine stranded on the same Pacific island as nun Deborah Kerr during World War II. The two become fervent allies (co-habitating in a hidden cave) while surrounded by Japanese soldiers who have taken control of the island. Complications ensue when they discover over time a mutual affection but wildly opposing goals in life, as you might expect between a nun and a marine. Based on the Charles Shaw novel, with the script co-written by John Huston and John Lee Mahin.
More Deborah Kerr
---
Original Page September 2006 | Aug 1, 2012
---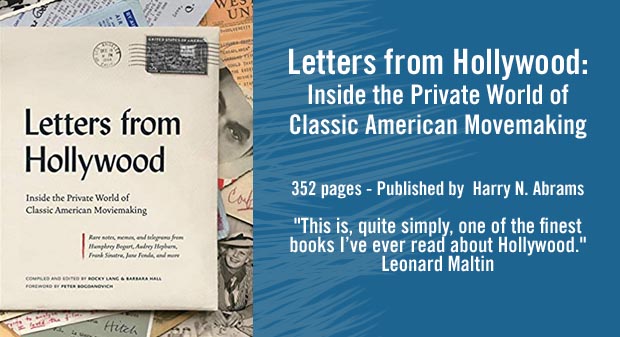 Letters from Hollywood: Inside the Private World of Classic American Movemaking
352 pages - Published by Harry N. Abrams
"This is, quite simply, one of the finest books I've ever read about Hollywood." Leonard Maltin
Reproduces in full color scores of entertaining and insightful pieces of correspondence from some of the most notable and talented film industry names of all time—from the silent era to the golden age, and up through the pre-email days of the 1970s. Annotated by the authors to provide backstories and further context. Greta Garbo, Alfred Hitchcock, Humphrey Bogart, Frank Sinatra, Katharine Hepburn, Marlon Brando, Elia Kazan, Cary Grant, Francis Ford Coppola, Tom Hanks, and Jane Fonda.
Letters from Hollywood: Inside the Private World of Classic American Movemaking
---
What's Recent
---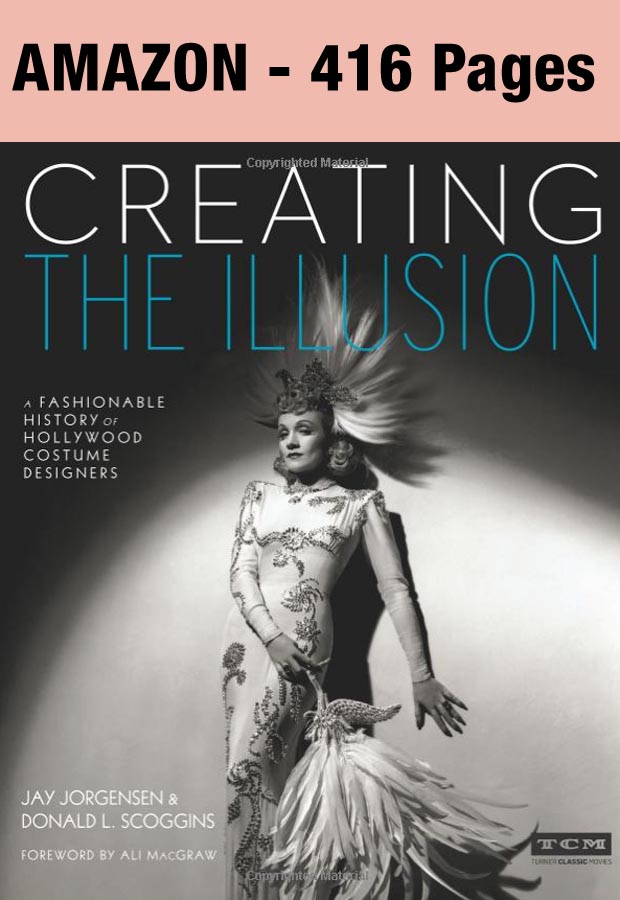 Creating the Illusion: A Fashionable History of Hollywood Costume Designers (Turner Classic Movies) - Amazon
---