Irene Papas
1926 – 2022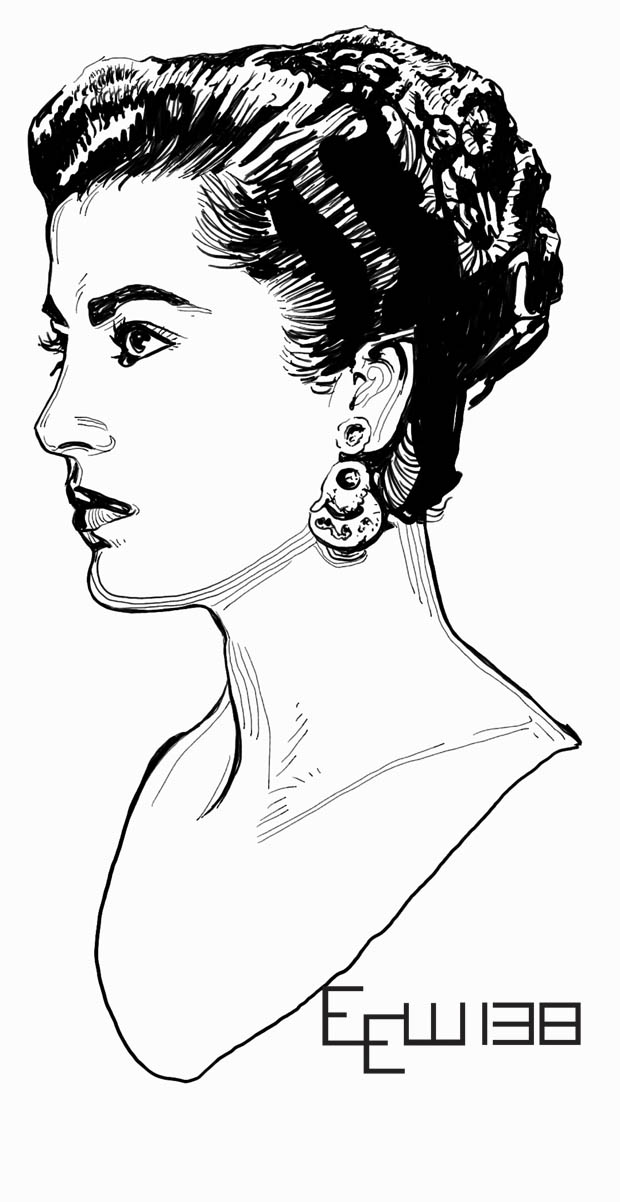 Ειρήνη Παπά
The Internationally Famous Greek Actress
Irene Papas is usually reported as born at Chiliomodi, Peloponnese on September 13, 1926, but she stated in an interview that she was born Sept. 3, 1929. Her mother (Eleni Prevezanou) was a school teacher and father (Stavros Lelekos) was a teacher who also taught classical drama. Her family moved to Athens when she was seven years old. At age 18 she left home to marry Greek film director Alkis Papas, they were divorced four years later. She died September 14, 2022 (age 93) in Chiliomodi (some news reports stated she died in Athens.)
Irene Papas was an internationally acclaimed actress who was fluent in Greek, English, French and Italian, and appeared in a variety of film titles made in a number of different countries, and has a credit list of 85 roles at IMDB.
As a youth, she attended acting classes at the Dramatic School of the National Theater, then called the National School of Classical Theater, first appearing in a production of People, People in 1948 at the Lyric Stage.
Her first appearance in film was a small role in Fallen Angels, 1948. Her second film performance was highlighted by critics for Dead City (Nekri politeia) directed by Frixos Iliadis, which was a feature presentation entry at the 1952 Cannes Film Festival.
In the course of her film career, three of her films were nominated for Best Foreign Language Film Oscar Academy Awards, they were: the Costa Gavras' French-language Z (which won its category), Elektra (1962) and Iphigenia (1977).
Papas imposed a "cultural boycott" in 1967 against the Colonel's Junta government and lived in exile from Greece in Italy and New York. In 1974 she returned to Greece following the collapse of the Junta/Dimitrios Ioannidis governments.
Her last three film roles were in Um Filme Falado (2003), Captain Corelli's Mandolin (2001), and Ecuba (2004).
Health issues related to suffering from Alzheimer's disease caused her to withdraw from public life in 2018 after having already suffered five years of the effects of the ailment.
Awards
Thessaloniki Film Festival, Winner, 1961, Best Actress for Antigoni (Greek Competition Award)
Thessaloniki Film Festival, Winner, 1962, Best Actress for Elektra (Greek Competition Award and Hellenic Association of Film Critics)
Australian Film Institute, 1989, Nominee for Best Actress in a Lead Role for Island
Hamptons International Film Festival, 1993, Winner, Distinguished Achievement Award
National Board of Review, 1972, Winner, Best Actress The Trojan Women
Irene Papas Obituaries
"Tributes pour in following death of legendary Greek actress Irene Papas aged 96" – Euro Weekly
"Greek Actress Irene Papas Dies at 96" – Greek Reporter [English]
"The great Greek actress was 96 years old" – Kathimerini [Greek]
"The last of the greats: The great actress Irini Pappa has died" – Skai [Greek]
"The last of the great artists" – Ethnos [Greek]
"Living Caryatid" – Parapolitika [Greek]
"Fiery Greek 'Zorba' star Irene Papas dies" – ANSA [English]
"Irini Pappas – The Greek goddess who conquered world cinema" – IN GR [Greek]
"Ιconic actress Irene Papas passed away on Wednesday at the age of 96 in Athens" – Keep Talking Greece [English]
"The difficult battle for 9 years with Alzheimer's" – IN GR [Greek]
Greek actress with 83 acting credits whose career has spanned 6 decades, beginning with Fallen Angels in 1948. Probaby best known in America for Zorba the Greek where she played a widow that withstood her whole village, and in the 1961 Guns of Naverone with Gregory Peck.
She appeared in seven films with Anthony Quinn: Attila (1954), The Guns of Navarone (1961), Zorba the Greek (1964), A Dream of Kings (1969), El asesinato de Julio Cesar (1972), The Messenger (1977), and The Lion of the Desert (1981).
Related:
1964 - Moon-Spinners with Irene Papas
1971 - The Trojan Women - Irene Papas as Helen of Troy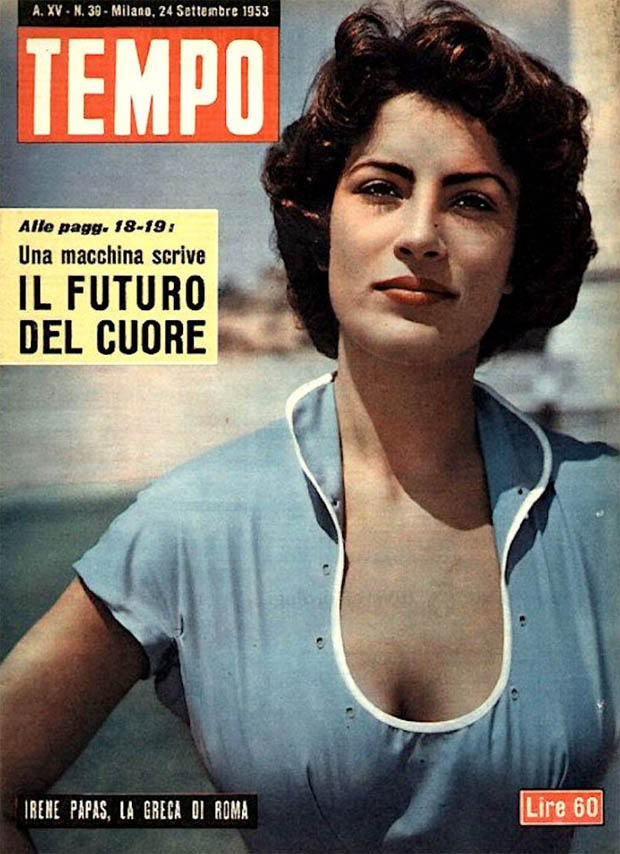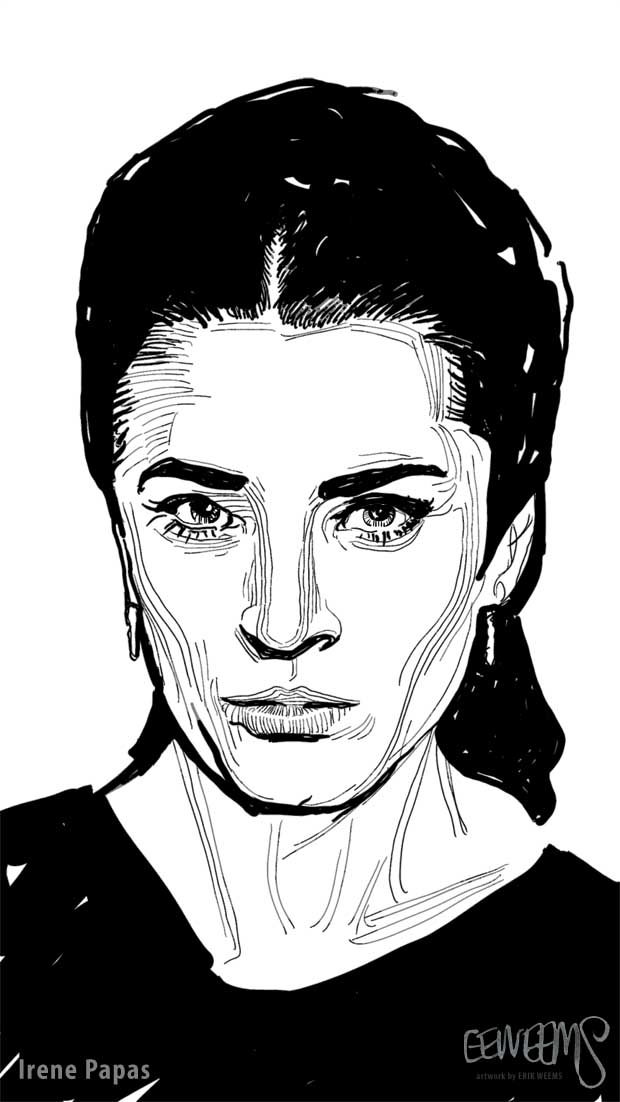 ---
---
---
What's Recent
---
---
---
---
Updated April 2022