Jane Russell
Born June 21, 1921 – Died February 28, 2011
Jane Russell was born Ernestine Jane Geraldine Russell on June 21, 1921, in Bemidji, Minnesota. She died at her home at Santa Maria, California, of respiratory failure on February 28, 2011.
The daughter of a US Army lieutenant who took his family to Canada after leaving the service. Russell's mother was an experienced actress who had worked in a traveling actor troupe. The family moved to California to find employment. Russell had four brothers and was considered a "tomboy" when young.
Pregnant and unmarried at 18 years old, Russell had "a botched abortion" which left her unable to have children. She later became a vehement pro-life advocate, and was instrumental in changes in federal law which made it easier for the adoption of children from foreign countries.
---
---
Originally intending to pursue a career in design, Russell took a job as a receptionist to help her family finances after the death of her father. She worked part-time as an artists model and attended the Maria Ouspenskaya's Drama School and the Max Reinhardt Theatrical Workshop.
Howard Hughes came to know her as she was working at a dental office, and ultimately she was signed in 1941 to appear in his western production of The Outlaw. Hughe's aggressive publicity for the film and controversy about the presentation of Russell's voluptuous figure kept Russell in the entertainment news for years though the film itself had yet to be released. In 1946 the film was finall able to get past the censorship boards and go into general release.
With a seven year contract keeping her tied to Hughes, she made a series of films that mostly featured her unique physical appearance and her sardonic attitude, such as His Kind of Woman (1951) and The Las Vegas Story (1952).
Her 1953 film teamed with Marilyn Monroe for Gentlemen Prefer Blondes allowed her to demonstrate a broader range of natural comedy. Combining music, dancing and full color from 20th Century Fox, the film was directed by Howard Hawks and is usually listed as her best and most popular film.
---
---
She soon teamed with husband Bob Waterfield for four films produced through their own production company. When the last two performed poorly at the box office, Russell suspended most of her efforts in Hollywood, appearing a few times on television, and then only in four films throughout the 1960s. Her last major film was Darker Than Amber in 1970. She appeared in a handful of television programs during the 1970s and 80s, and in a 1971 theatre production of "Company".
She had an autobiography published in 1985 titled Jane Russell: My Paths and Detours.
Related
Revolt of Mamie Stover 1956 Starring Jane Russell and Richard Egan
The Fuzzy Pink Nightgown – 1957 Starring Jane Russell, Ralph Meeker and Keenan Wynn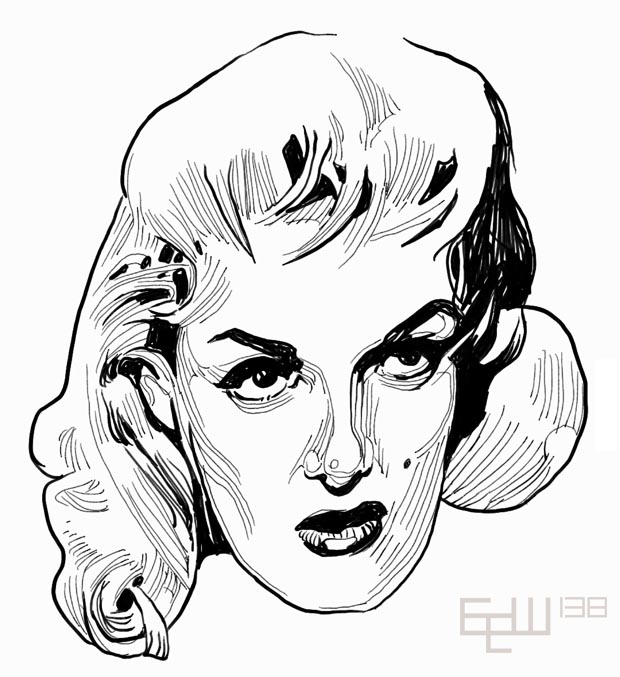 Jane Russell at Amazon
Macao (1952)
My Path and My Detours: An Autobiography - 341 pages Publisher: Franklin Watts
Underwater! [Blu-ray]
Gentlemen Prefer Blondes
Son of Paleface [Blu-ray]
---
---
[Below: Scene from Macao (1952)]
---
UK Daily Mail online web site Jane Russell Obituary
The Los Angeles Times Jane Russell obit is here
---
AMAZON: Boris Karloff: A Gentleman's Life - 356 Page Biography
---
---
What's Recent
---
---
---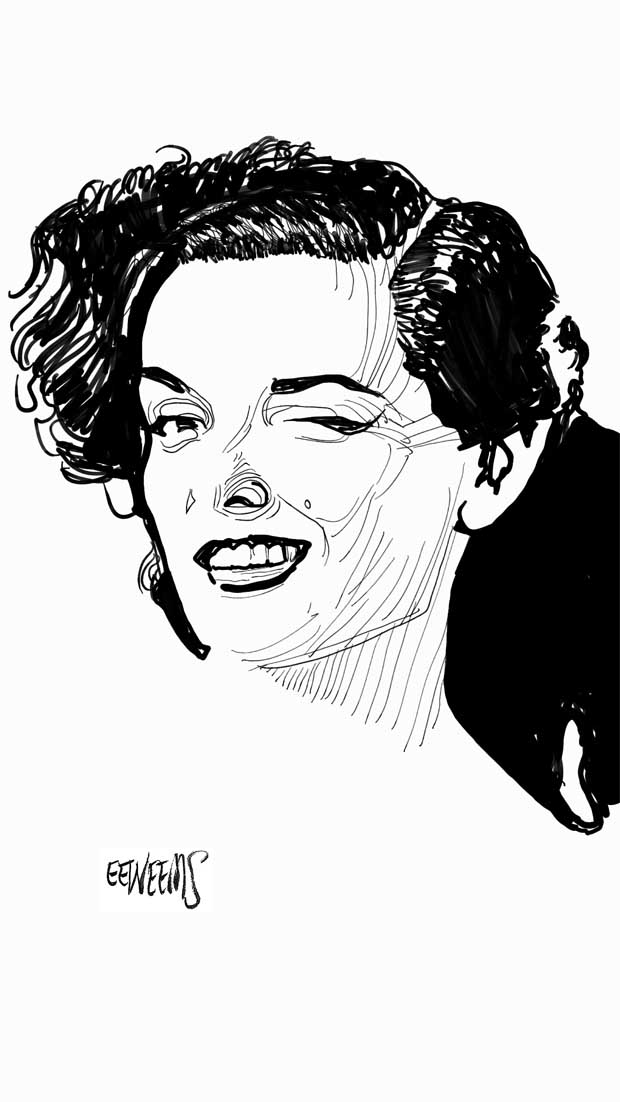 ---
Original Page Dec 2009 | Updated December 1, 2021