Priceless - 2006
Priceless [Hors de prix ] - released Nov 18, 2006. Directed by Pierre Salvadori
The Gold-digger movies of classic 1930s Hollywood (there were many, particularly from Warners Bros) are revived here in spirit with Hors de prix starring Audrey Tautou and Gad Elmaleh, a story where love triumphs over gold.
Jean (Elmaleh) is a bartender in a luxury hotel near the sea, and Irene (Tautou) is a gold digger, a young woman who has worked her way into almost-but-not-quite marriage to an older man of extreme wealth. She's got a huge diamond engagement ring and is close to her goal, but her plan is destroyed in a flash when, drunk and lonely on her birthday, her impomptu affair with the bartender is observed. In an example of the strange justice within Priceless, as she used deceit to capture a wealthy man in her hope for securing her future, the deceit of the bartender (he pretends to be a guest of the expensive hotel and not an employee) has wrecked her work. She even loses the grotesque engagement ring.
---
---
Abandoned, humiliated and penniless, Irene allows the smitten (and now unemployed) bartender to pursue her, inflicting a higher and higher cost on him for her attentions until he has financially bankrupted himself. Satisfied that she has taught him a lesson that appears to be partially revenge but also an effort to wake the young man up to her idea of what 'reality' is, she then moves on to go after another older rich man in another hotel.
But Jean isn't going to give up, and through humorous circumstances (Priceless is filled with convenient coincidence) he is taken on as a campanion by an older widow which puts Jean and Irene together in the same wealthy orbit of aged, lonely wealth and youthful hangers-on.
Like Orpheus trying to get to Eurydice, Jean is an amateur now in a dark business, and Irene starts giving him tips and strategies for how to manipulate the situation, protect himself, and above all to rack up as many gifts as possible, this being the only pension available, short of the golden grail of marriage, in this occupation that is just a shade below (or above, depending on the point of view) to prostitution.
But as Jean succeeds with his widow and Irene lines up a new target, the two are spending their "off work" hours together, and Irene begins to display a palpable discomfort with Jean's progress deeper into her world of fake love but real money.
Priceless is a romantic comedy told well by director Pierre Salvadori who also cowrote the production with Benoît Graffin. There are whiffs of classic Hollywood like Trouble in Paradise and Breakfast at Tiffanys within Priceless. Superficially the simple economy of trading youth for money provides it's own straight-forward morality, but the film visually presents a background world where loneliness and greed betrays a person, and money and control cannot recapture youth nor buy love (an American variant on this world is in the Coen Bros' Intolerable Cruelty from 2003). Locations for Priceless include Biarritz, Monaco, Monte Carlo and Nice, France.
The tale of Hors de Prix hinges upon the actors, the usually stone-faced work of Gad Elmaleh (who can stare at the camera and evoke Buster Keaton) and the double-layered approach of Audrey Tautou, quite good as a young, beautiful hustler who doesn't realize she is steadily outfoxing herself as she becomes the one smitten.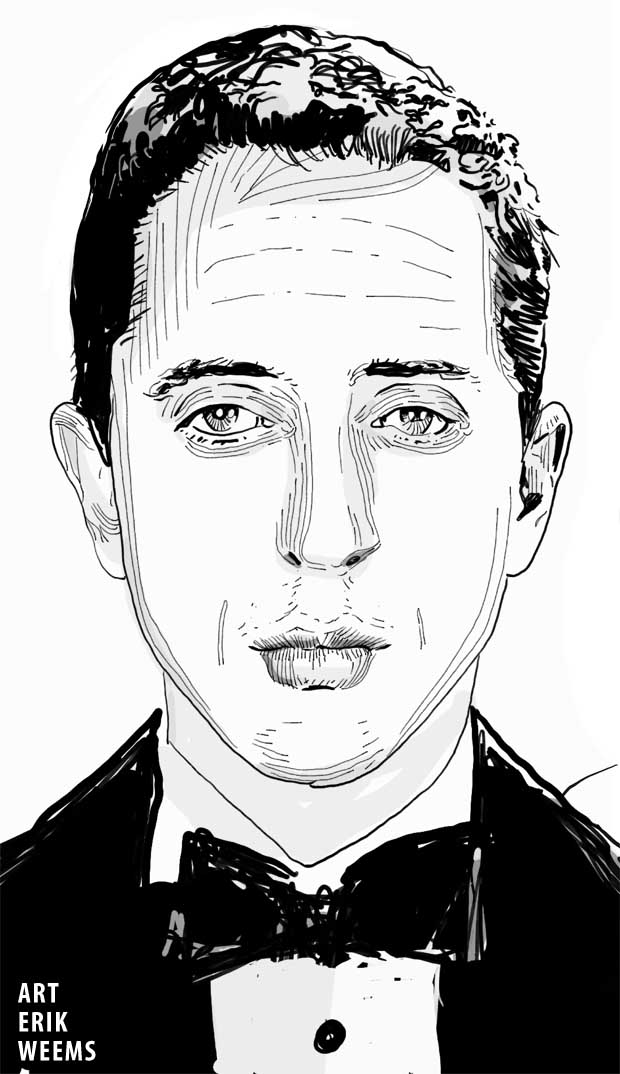 ---
Original Page May 20, 2016 | Updated Jan 2018
---
---
AMAZON: Boris Karloff: A Gentleman's Life - 356 Page Biography
---
---
---
What's Recent
---
---