The Agony and the Ecstasy - 1965
Released October 7, 1965 - 20th Century Fox & Dino De Laurentiis Cinematografica Studios
Freelance Michelangelo
Michelangelo has to paint the Sistine Chapel after botching a generic preliminary mural of the Apostles (which everyone was quite happy with, except Michelangelo, so he scrapes the faces off in the middle of the night and runs for his life) and in the process Michelangelo finds himself on the bad side of the lethal and tricky Pope Julius II (Rex Harrison), the man who commissioned the work, much over the protests of Michelangelo (who only wants to take sculpting jobs, he finds painting a waste of his talent.)
Director Carol Reed does well with two main aspects of the tale; conveying Michelangelo's convoluted (to put it mildly) human relationships with everyone else (particularly with his semi-girlfriend/pseudo-sister-advisor Contessina de' Medici, played by Diane Cilento), and showing just how hard it is to get a client to pay you when you're a freelance artist. Unfortunately, the fact that the film is supposed to be an epic 1960s historical costume drama generally interrupts the human drama. There are hordes of soldiers and peasants alike crisscrossing the Todd-AO 70 MM screen, modeling their attire, but this tends to drag down the film's pace and lends a slightly schizophrenic quality to the story.
Hiding from the Pope
After wrecking the Apostles mural, the Pope's officers hot on his trail, Michelangelo hides out at a marble quarry among a gang of workmen, swinging a hammer, carving out the gigantic slabs of marble that are used to build homes, palaces, and of course, statues. Forced to flee again, Michelangelo has a Hollywood epiphany while atop a mountain, and comes up with an idea for the ceiling of the Sistine Chapel that is both artistically satisfying and sure to get him off the Pope's hate list. But first he has to turn himself in.
This leads to a dangerous (and slightly funny) scene in which Michelangelo is brought to the Pope in the middle of a battle, and the two start haggling over the cost of the massive substitute painting Michelangelo is proposing and has sketched out on sheets of paper which Julius becomes engrossed in. With flaming cannon-shot landing around them and soldiers hustling to and fro, the two argue over the Sistine Chapel design (and of course Michelangelo's fee).
Carol Reed
Like some other epic films (Cleopatra 1963 comes to mind), there is the problem of the epic scope tromping over the human tale, and perhaps the film's budget being quite large (approx. $10 million in 1964 dollars, roughly the equivalent of a $100 million dollar production in 2015) has interfered too much with the just telling the story.*
Unfortunately, the ponderous and banal epic scenery of the movie is either tremendously well done and exciting, or more often, simply too static or slow moving, and seems out of place and not really a coherent part of Michelangelo's story.
Case in point, although political and military warfare is certainly a big part of the life of Pope Julius II, his character doesn't justify all the epic padding. (Although Reed doesn't really let us have a full biography of Rex Harrison's Pope Julius, we can see he is both calculating and (rather oddly for a 16th century Italian Pope) possesses an upper-class Englishman's sense of wit.)
Heston
Heston does a good job with a difficult task, which is to make Michelangelo look both powerful enough to survive in a difficult and competitive world of art while surrounded by opinionated and influential people, and thin-skinned enough to be the typical sensitive artist. Or even more sensitive, as this Michelangelo gets annoyed easily and seems misanthropic at times. The artist can't ever quite get things the way he wants them (which is primarily to be left alone) as he is painting, and he is regularly having to shoo away onlookers and erstwhile 16th century art critics (who helpfully let him know he's doing it all wrong).
Heston's Michelangelo often stands about defensively, hugging himself tightly, trying to shrink out of the ridiculous situation he has been unwillingly pulled into by the fashions in art, court intrigues, and the desire of the powerful in Renaissance Europe to outdo each other.
The artist Raphael (actor Tomas Milian) also makes an appearance. He is an educated and sophisticated young man who lends the older Michelangelo a few words of advice (or is it really more in the nature of a confession? Raphael wants Michelangelo to know that the need to make art is akin to an addiction.) Either way, it tells us that Michelangelo is not the only game in town in this Renaissance world of artistic one-upmanship.
Getting the job done
But it is Raphael that Pope Julius II uses as a weapon to get Michelangelo back on his feet when depression, bad food and illness lays him up for a long period of time and drags the Sistine project to a halt. This is also how Carol Reed injects some much needed humor into the proceedings:
The Pope: I have treated you harshly and helped bring you to this sorry state (he looks at Michelangelo, laid up on a cot in his dirty and primitive looking studio, and he looks to not have had a bath in a long time. He is wrapped in something that's not quite a blanket).

The Pope: I admit my responsibility and regret it.

Michelangelo: Yes, Holy Father.

The Pope: Now your trials are at an end. I bring you glad news. I relieve you of your commission, you are free. You will continue to receive full payment, of course...

Michelangelo: But I haven't received any payment...

The Pope: Full payment I say! Until you've recovered your health.

Michelangelo: But, Holy Father, what about the ceiling?

The Pope: I have considered other arrangements, your health is more important.

Michelangelo: What arrangements?

The Pope: I have considered your young colleague Raphael...

Michelangelo (outraged and on his feet) : Raphael paint my ceiling?
*The Agony and the Ecstasy did a worldwide gross of $8.1 million in 1965, $2 million dollars less than the production budget.
---
Original Page November 2015 +
---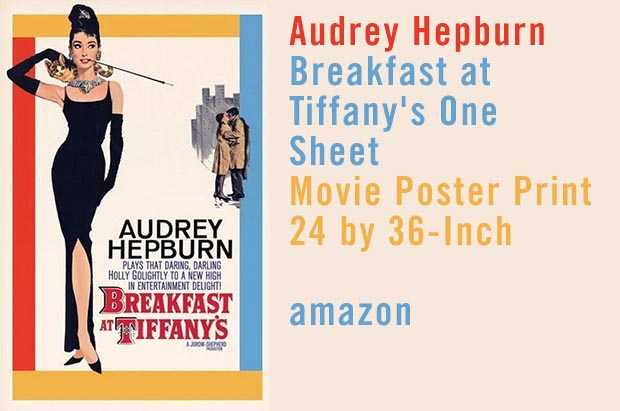 ---
What's Recent
---
Discovering Jean Harlow - Online Documentary
---

Best. Movie. Year. Ever.
How 1999 Blew Up the Big Screen - Fight Club. The Matrix. Office Space. Election. The Blair Witch Project. The Sixth Sense. Being John Malkovich. Star Wars: The Phantom Menace. American Beauty. The Virgin Suicides. Boys Don't Cry. The Best Man. Three Kings. Magnolia. - 416 pages - AMAZON 2019
---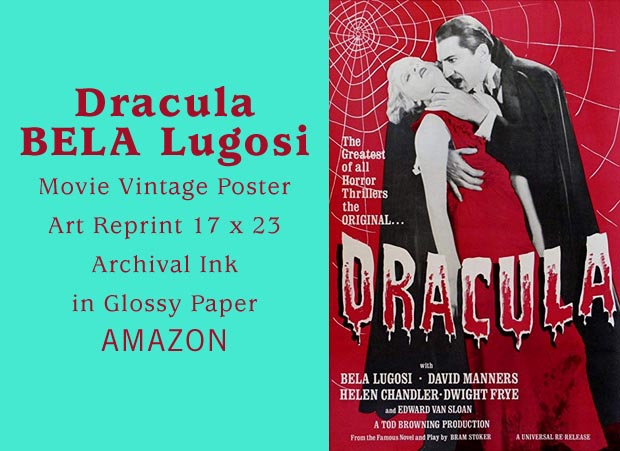 DROB Collectibles Dracula BELA Lugosi Movie Vintage Poster Art Reprint 17 x 23 Archival Ink in Glossy Paper VMP07
---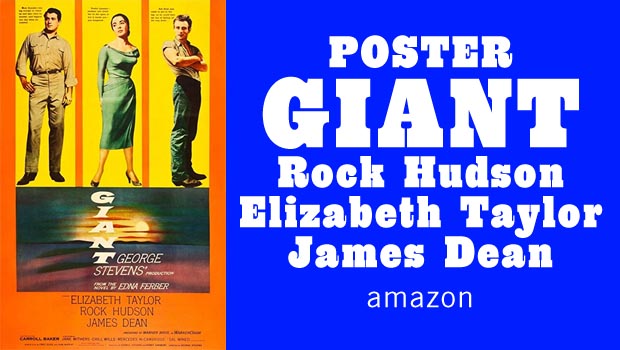 Posterazzi Giant Rock Hudson Elizabeth Taylor James Dean 1956 Movie Masterprint Poster Print (11 x 17)
---
Universal Classic Monsters Collection - Box Set Bluray - AMAZON