The Frozen Ghost - 1945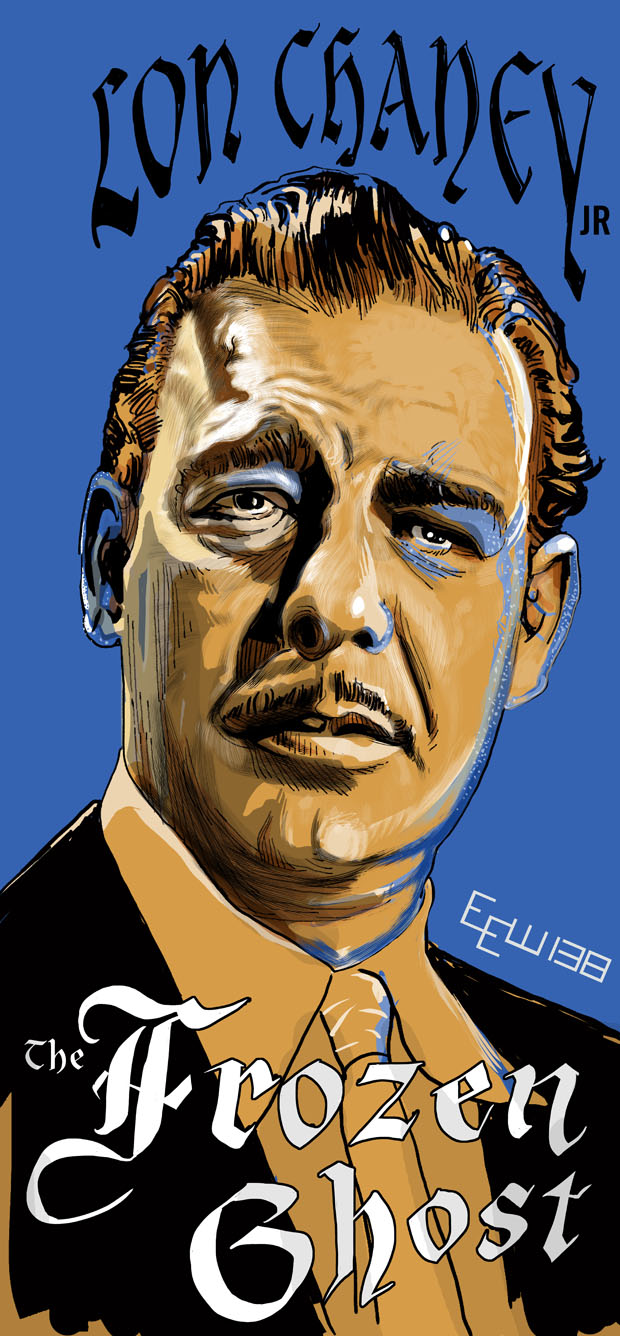 The Frozen Ghost - The Inner Sanctum #4
Film number four in the six-film series of Inner Sanctum shorts (the longest being 67 minutes long) in which Lon Chaney Jr faces various psychological crises as wifes, girlfriends, employment and reality seems to go off the rails until clever thinking and observation puts things right.
In The Frozen Ghost, Chaney is a professional Mentalist named Alex Gregor who uses hypnosis as part of a stage act (his assistant being Evelyn Ankers, Chaney's co-star in various other films such as Ghost of Frankenstein, The Wolf Man, North to the Klondike, Son of Dracula, and another from the Inner Sanctum series Weird Woman - 1944). Chaney becomes convinced his power has gone beyond his control and become lethal after he hypnotizes a heckler in the audience and the man suddenly dies from a heart attack.
Distraught, Gregor (Chaney) breaks off his engagement to Maura Daniel (Evelyn) and goes into hiding at a wax museum run by Valerie Monet (actress Tala Birell, who appeared in other series such as The Whistler films, and Philo Vance). Ms. Monet is rather creepy and has romantic designs on Gregor, however, she must get in line as her assistant Nina Coudreau is also smitten with the melancholy Gregor (Chaney seems to play the entire Inner Sanctum series in this mode of moody depression). Meanwhile Ms. Daniel (Evelyn Ankers) is searching for him, too.
---
---
Douglas Dumbrille (as Inspector Brant) appears throughout the film as the straight-talking police detective who is certain Chaney's powers of hypnosis are performed through tricks, and therefore Gregor could not have killed anyone with such fictitious mental powers. But there is a real conspiracy afoot as Tala Birell's technician at the museum (played by the also creepy Martin Kosleck) is clearly insane and has murder on his mind.
More Lon Chaney Jr.:
Frankenstein Meets the Wolfman - 1943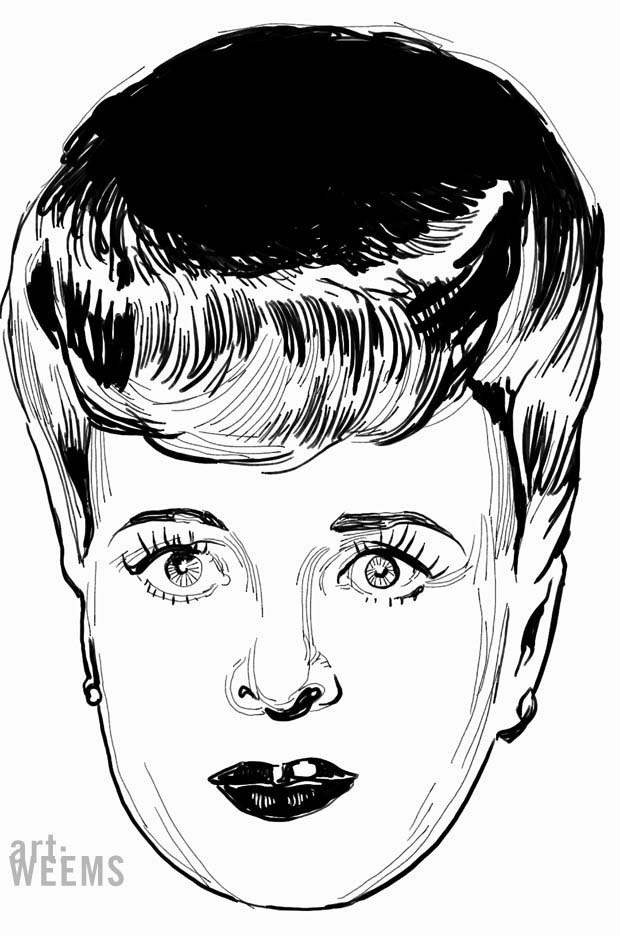 ---
Inner Sanctum Mysteries: The Complete Movie Collection (Calling Dr. Death / Weird Woman / The Frozen Ghost / Pillow of Death / Dead Man's Eyes / Strange Confession) - AMAZON
---
---
What's Recent
---
---
---
Original page August 14, 2015 | Updated July 2021