Four Key Kay Francis' Films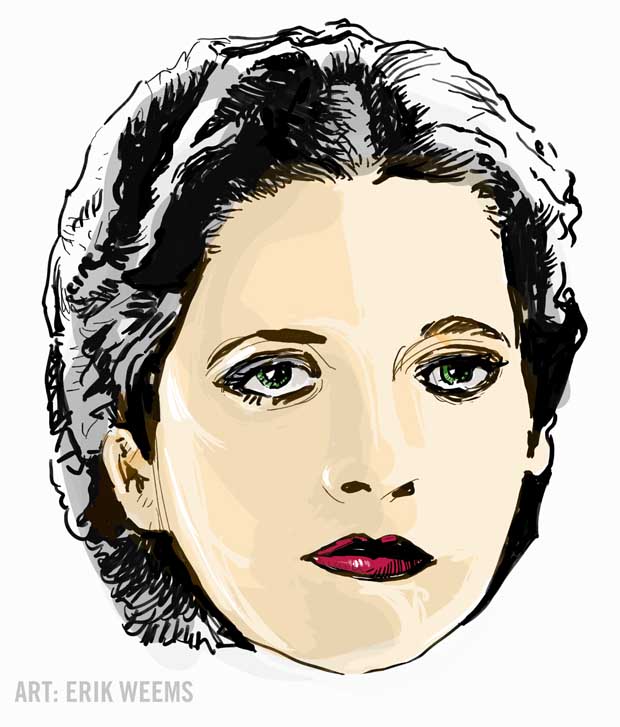 One Way Passage
Trouble In Paradise
In Name Only
Confession
One of her best movies, and a film that pushed her popularity to new levels, is the William Powell co-starring One Way Passage from Warners in 1932.
She has a strange terminal illness, and he is scheduled for execution with a death sentence in the states, and they meet aboard a cruise ship on its way across the Pacific.
Some light comedy is tossed in by Aline MacMahon and Frank McHugh as two con-artists working the cruise ship lines, and Warren Hymer as a stoic brick-house police sergeant determined to get felon Powell back to San Francisco. But these side-stories are just backdrop for the story of the two principals living on borrowed time.
One Way Passage was made in the heart of the American Depression, with the two stars doomed from the outset. The resulting romance is made epic when Powell's character deliberately blows his chances for escape so that he can care for the rapidly deteriorating Francis.
Kay plays doomed love well, and Powell is his usual dapper, snappy self, cheerily heading toward the electric chair because it's what a gentleman crook does in these circumstances.
Probably Francis' best film is the Lubitsch Trouble in Paradise (also 1932) where she is the extravagant owner of a French perfume company, and Herbert Marshall is the master-thief that worms his way carefully into her mansion posing as a consummate personal secretary and financial advisor.
Miriam Hopkins is on hand as the nominal lead female, playing a pickpocket who pretends to be a countess and then a secretary, trying to keep an eye on Herbert, who is secretly her husband and partner in crime.
The usual Lubitsch complications arrive in the form of love and desire, with his peculiar style of comedy and an array of dialogue that is unique to his films. Francis' character seems malleable, but is hardly gullible, and though Miriam Hopkins shares star billing, this clever film is clearly featuring Kay Francis.
A better known film is the Cary Grant-Carole Lombard "soaper" In Name Only (1939). Kay supposedly got this job against the wishes of the powers that be because of Carole Lombard's insistence.
Francis portrays the man-destroying Maida Walker, wife to Grant's character, a well-meaning fellow trapped into a loveless situation that is controlled and twisted by Francis' determination to get at the considerable wealth of his family.
Kay doesn't have a lot to do in this film except to exude false honesty and to be the target of the hatred of Cary Grant fans, and she pulls that off effortlessly.
Confession is the most unusual film of this set of four Kay Francis movies. She plays a classic martyred mother in an expertly made adaptation of the German film Mazurka. Kay doesn't even appear for the first 25 minutes, but once she does, she is the center of the tale that is unwound carefully through court-room flashback sequences that covers the story and recovers it until the sense of who is good (Kay) and who is bad (Basil Rathbone) is clear. Her restrained performance is quite a change from most of her other films, and shows what Warners Bros was capable of doing with their highest-paid star in a quality production when they weren't at war with her.
---
Kay Francis
---
Kay Francis @ Amazon
AMAZON:The Complete Kay Francis Career Record: All Film, Stage, Radio and Television Appearances
Publisher : McFarland; Reprint edition – 295 Pages
AMAZON: Kay Francis: A Passionate Life and Career
Published by McFarland – Illustrated edition – 240 Pages
AMAZON: Kay Francis: I Can't Wait to be Forgotten: Her Life on Film and Stage
BearManor Media – 2nd edition – 380 Pages
AMAZON: Warners Archive: Kay Francis - Confession – Director: Joe May
---
This page Footnotes:
* According to the IMDB record, Kay Francis also did a couple of early TV appearances in 1951 for the Lux Video Theatre and Prudential Family Playhouse programs.
** The books are:
(1) Kay Francis: I Can't Wait to be Forgotten - Her Life on Film and Stage by Scott O'Brien and Robert Osborne (Paperback - Sep 20, 2007); AMAZON Kay Francis: I Can't Wait to be Forgotten: Her Life on Film and Stage
(2) Kay Francis: A Passionate Life and Career by Lynn Kear and John Rossman (Paperback - Jan 11, 2006);
(3) The Complete Kay Francis Career Record: All Film, Stage, Radio and Television Appearances by Lynn Kear, John Rossman, and James Robert Parish ;
(4) Kay Francis: I Can't Wait to Be Forgotten by Scott O'brien (Paperback - Jan 1, 2006) AMAZON Kay Francis: A Passionate Life and Career
---
Robert Osborne's "mini bio" from the September 2008 TCM Now Playing has it this way:
"For several years (1933-1937) she was also the undisputed queen of Warner Bros. studio, the one name among company's female contingent which was a guaranteed draw at the box office, a position she enjoyed until the Massachusetts girl named Davis began sitting on the throne at that studio in 1938. But unlike Bette D., who fought for strong dramatic roles and recognition as an actress, Kay was famous for looking gorgeous and elegant while riddled with angst."
---
Original page Summer 2008 | Updated October 2018
---
You will see Amazon links on this web site because I am an Amazon affiliate. I earn from qualifying purchases.
---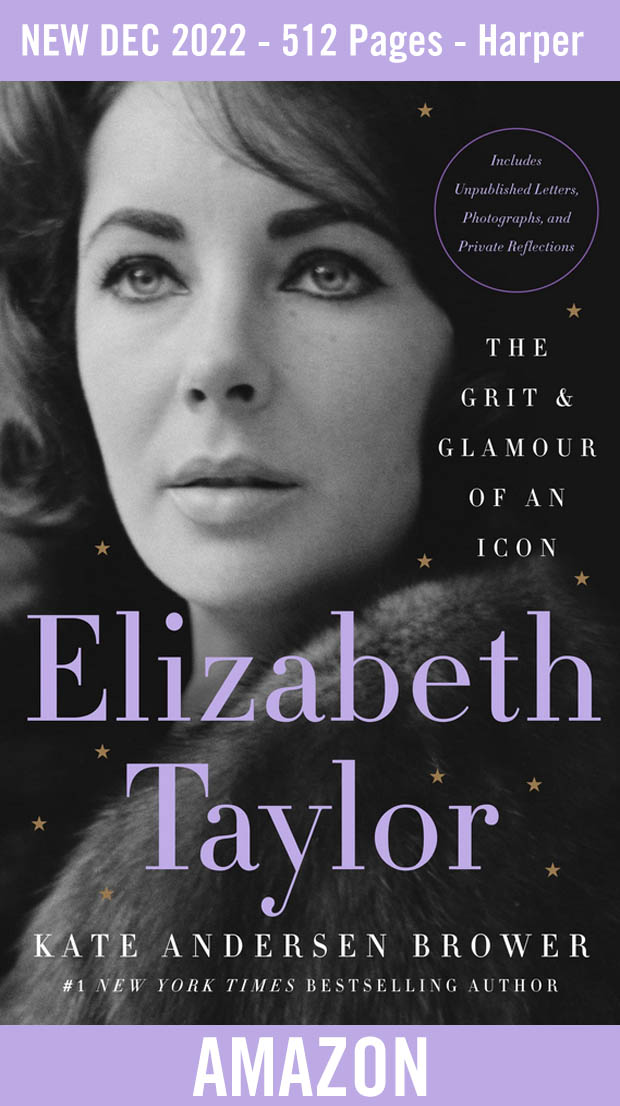 Elizabeth Taylor: The Grit & Glamour of an Icon - 512 Pages
"A dazzling portrait of an incredible woman. Elizabeth's life was more captivating than any film could ever be."— Demi Moore
"Brower's book takes the reader into the private world of the most famous celebrity of the 20th century. Elizabeth's heart, mind, and passion come vividly alive on each page. We see her as a woman who struggled and ultimately survived to rewrite the playbook on celebrity and power. I never wanted it to end!" — Brooke Shields
"Brower is quickly becoming a brand-name Washington writer because of her ability to deliver juicy tidbits and insider information while steering her books toward a mainstream audience without sacrificing historical credibility." — Christian Science Monitor on TEAM OF FIVE
Amazon Link to pre-order Elizabeth Taylor: The Grit & Glamour of an Icon Hardcover
Audio Book version - Elizabeth Taylor: The Grit & Glamour of an Icon
[This is an affiliate Amazon link which may provide a commission earned for this site. If that happens, we'll probably buy an old movie on Blu Ray with the proceeds.]
---
What's Recent
---
---